The 8 Most Impressive Pilates Exercises
Putting yourself in the most difficult positions you can and posting it on Instagram is a really popular yogi thing to do. But if we're being honest, we all love seeing folks achieve really super advanced feats. Here is a list of some of the most awesome Classical Pilates exercises you'll see any Pilates practitioner or teacher achieve. These exercises are not for everyone - even for those who pride themselves in being among the strongest and most bendy in their classes. So be warned, these are advanced Pilates exercises and should only be practiced under the guidance of a qualified and experienced Pilates instructor. How many of these do you think you can do?


Advanced Thigh Stretch on the Reformer

The most ubiquitous piece of Pilates equipment in studios all over the world is the Reformer. The Thigh Stretch can be done on several pieces of Pilates equipment. As the name indicates it's purpose is to stretch the inner thigh muscles and improve hip stability. In the advanced form shown here, our pratictioner, model and actress, @elyssajobrown, adds a back bend to the Reformer's foot bar, for added difficulty, beauty and cool factor.



Back Bend on the Ladder Barrel

The Pilates Ladder Barrel was invented to allow practitioners to bend forward and backwards, and to isolate the deep abdominal muscles. This exercise is one of the most intense backbends in the method. Balance, focus, control, strength and some sereious spine flexibility are needed to accomplish this one.



Control Balance Off The Reformer

Do you want to strengthen your hip extensors, improve your hip flexibility and strengthen your core all at the same time? This exercise demonstrates the most beautiful, and one of the most challenging, ways to dismount a Reformer into one of the most recognizable ballet positions, the Arabesque.



Candlestick on the Cadillac

The Candlestick is one of the most incredible exercises in the Pilates repertoire. It strengthens your sides and arm muscles, but requires extreme control, balance and concentration to hold the final upside-down spectacle for more than 15 seconds. Check out the extremely athletic, @lmcw, pull of the inverted split variation while defying gravity.



Thigh Stretch on the Cadillac

This version of the Thigh Stretch utilizes the breathing bar of the Pilates Cadillac. The Cadillac is the magnum opus of Joe Pilates' inventions, hence the old-school 1940s reference. Our Pilates choreographer for these videos, @jordana_herman, loves this exersise on the Cadillac because of it's gracefulness and really cool lines.



Advanced Mat Teaser w/ Boomerang

If you are familiar with Pilates, the you definitely know the Teaser. The teaser is long known as being synonymous with lean and toned bodies. Broadway Actress, @iamsharronlynn levels up on an already difficult Teaser by adding one of the most diffcult Pilates exercises, The Boomerang.



Star on the Wunda Chair

This interesting fitness contraption call the Wunda Chair was invented by Joe as the first functional home-gym apparatus. It is actually able to convert into a regular chair! The chair, like the other apparatus', boasts a variety of exercises that work the Four S's of Pilates: Strength, Stability, Stretch and Stamina! The Star requires superhero strength, coordination, focus and balance. Watch our Wunda Woman, @jenavanel achieve the impossible.



Handstand on the Wunda Chair

The Handstand, also known as the Downward-facing Tree Pose in yoga, is an standard gymnastic stunt. But this isn't yoga or gymanstics - advanced students of Pilates raise the bar of the exercise by transitioning to and from the pedal of the unstable Wunda Chair. This exercise is not for the faint of heart and if you do dare to try this please have a friend spot you. We will not be held responsible for any injuries. Good Luck :)

12 Common Pitfalls of Pilates Instruction


Let's face it, the Pilates method is far from just any ordinary workout. What is it? Is it like Yoga? Is it resistance training? Personal training? Is it stretching? Is it graceful and controlled like ballet? Is it physical therapy? Yes, yes and more yes. The focus however is on continual movement from the core. It is a mindful, whole body experience that balances every cell in your being! It cleanses your soul and revitalizes your body, mind, and spirit. The very mobilization of your spine and its continual movement unleashes built up toxins in the body like no other method. Its healing properties lie within the continual and controlled movements of the classical biomechanically sound method. As instructors, we know that the various personality types, intentions, and will of each of our students make this very humbling method a real challenge to teach.

In order to fully assess good, great, or even excellence in teaching it is important to first understand bad teaching. Below are some common pitfalls that create ineffective teaching:

1. Using the word "don't": I call this negative teaching. Aren't we supposed to guide and teach what to do? Instead of saying, "don't" it would be better to just tell your students what to do and teach them how to do it.

2. Using inappropriate words: "Stomach"- when cueing abdominals. The stomach is an organ not a muscle. "Down"- We need to resist and squeeze so hug would be a better replacement. What you say and how you say it is interpreted in a positive or negative way both mentally and physically. We must pay attention to how our words affect others.

3. Sitting down while teaching: This not only creates lackluster energy for the student, but also limits the eye of the instructor therefore placing the student in an unsafe and ineffective place. Remember that energy creates energy.

4. Demonstrating exercises: Students do not pay to watch us workout. Our words should be enough to guide their experience. If you find yourself having to demonstrate or use too many words, then think about whether or not you're teaching above the level that your student is ready for.

5. Looking for perfection in a student: Perfection does not exist. As Bob Liekens, a Pilates Master Instructor, has said on many occasions, "Perfection does not exist. The definition of perfection is simply someone doing his or her best. That is all you can ever ask for." I wholeheartedly agree with this sentiment. As Joseph Pilates said, if your student comes to their lesson with "body, mind and spirit" that's all you need. Without their "spirit" or intention on doing their best your hour will be a long one.

6. Placing unrealistic demands on students: A student will only be able to process and do what he/she is ready to hear, understand, and internalize in the body. Although our job is to guide and challenge, we also have to understand the present limits of the student. Over time, with continual practice, the student should be able to progress when ready

7. Re-acting: As instructors we have to realize that everyone comes to practice Pilates for different reasons. The place from which you teach always be felt.

8. Chatting about things other than the exercises while teaching: Many students like to chat and sometimes it is challenging to not get caught up in conversations about life outside of the studio, but as educators who only have 55 minutes to make an effective change on someone's body, we must try to limit the chatting. One way to handle this might be to spend the first 5 minutes chatting it all out. After that state that this is their time and that it's time to get to work.

9. A lack of focus on the student: If you are tired or burnt out, it is time to sub out. Your student's safety is in your hands. A lack of focus comes from your fatigue or boredom with what you are doing. Missed spring changes, headrests up when they should be down etc, are common errors when an instructor has checked out. In addition, if you are not focused, how will your student ever learn to focus?

10. Not wearing rubber soled supportive shoes when teaching: This is not only mandatory for the safety of your own feet but also important when spotting your students on the equipment or in a class.

11. Chewing gum or eating: Sorry, but this is just obvious!

12. Failure to clean equipment: Failure to make sure that your students clean their equipment up properly and set the springs up for the next student is a Pilates' etiquette no-no.

A good teacher must be patient, compassionate, yet firm and commanding; they must be in charge. "Contrology" (or as we call it today the "Pilates" method) is a challenging and even humbling practice to embark upon. To be good, you have to be able to read people; to sense their intentions, how they learn, and how far you can push them. You must teach with simplicity and clarity, yet still be able to move your students forward. Good teachers are relatable, strong, clear, and concise. This is the art of teaching Pilates - using your connection with your students to work the method into them.

Can Pilates Solve my Back Pain?
Back pain is a very complicated topic. Many people suffer daily from some degree of undefinied back pain while other people have specific issues such as herniated or ruptured discs, Scoliosis, Osteoporosis or Spinal Stenosis to name a few. Sometimes back pain can radiate from areas in the hips, for example Sciatica or can be a result of ITB band syndrome which is a tightening of specific muscles in the legs.

The type and amount of physcial activity you can engage in will depend upon what condition the spine is in and what your diagnosis is. If you have been suffering from ongoing back pain it is important to seek the help of a medical professional to determine the cause of the pain. Imagery such as an X-ray or MRI can be very helpful in these circumstances. Pilates teachers, even the most experienced ones are not Physical Therapists unless they hold an additional certification. If your doctor advised you to see a PT this will be an important part of your recovery and shouldn't be ignored.

Once the source of the pain has been identified it is possible that beginning a Pilates routine attending private session 1-2 times weekly for a period of months could be highly beneficial. It could aid in pain relief by strengthening all the muscles surrounding the compromised area. Increasing blood circulation will assist in healing and stimulating the affected area and the deep breathing exercises will help aleviate some of the restriction most people with acute or chronic back pain suffer from. As you begin classes it is important to communicate your pain levels and comfort level to the teacher as this will provide important information for both the client and teacher to modify the workout accordingly.

If you recently fell and have no prior issues with back pain all the recommendations above are advised. Once the acute phase of pain has passed you can return to or begin a modified Pilates routine. If you've been injured or have been suffering from back pain it's always recommended to start one on one with a teacher regularly for a few months.

Many teachers and clients love Pilates because it solved their back pain, helped them heal, strengthen and relieve their bodies of pain. Remember to be patient and give your body time to return to movement and heal as you go through this process.

Congrats, You're a Pilates Teacher! Now What?
You put in all the apprentice hours at the studio. You studied, worked out every day, and taught friends, family, and complete strangers for next to nothing. You were tested, evaluated, questioned, and tested again. Now, finally, you have your teaching certificate and your long journey is over. Or is it?

To keep yourself sane during this exciting transition to full-fledged teacher, here are some things to remember as you venture into the pilates world:

1.Keep the Manual Handy!

What? After lugging that huge manual around for months and perhaps years, you can't put it down yet? No. Absolutely not. Your real learning begins NOW, and now is when you will need that manual the most. Okay, maybe you don't have to carry it with you everywhere you go, but absolutely know where it is at all times, and more importantly - don't be afraid to use it! After all, there are hundreds of exercises in there, some of which (okay probably a lot) you might not teach that often, and your manual is going to help you stay on top of things. And if it's a really good manual, it also has anatomy charts, guidelines on teaching special populations, and breath, cueing, and touch recommendations for every client under the sun.

2. Find a Mentor.

If your studio hasn't already done so, look for a teacher with solid experience (5+ years). It could be the senior instructor you're taking lessons from, or another teacher that you admire and want to emulate. When issues arise with a certain client or class, it's helpful to have someone to check in with. Get a seasoned professional's unique point of view and learn different techniques that come with real-time experience.

3. You CAN Say,"I Don't Know".

Often, new teachers are given a lot of different clients and classes, with a wide array of people and varying physical issues and conditions. After all, you're trying to get as many teaching hours in as possible, right? You want to help them. You want to share this fabulous method with them. And like any good teacher, you want to be able to answer any and all questions thrown your way. But remember this: You don't have all the answers and you are not a medical professional. So when your favorite client starts complaining about aches and pains; be compassionate and sensitive, but never diagnose. Don't be afraid to say "I don't know, but I will look into it and in the meantime, maybe you should check with your doctor." The least helpful thing you can do is to tell a client they have XYZ condition when you may only be guessing or speculating.

5. Educate Yourself.

I know, you've just spent the last year doing that very thing, but your learning should never end. Let me repeat: Your learning should never end! Maintain your current certification by taking continuing education credits with your certifying organization. While also venturing outside of your group and take from other renowned teachers. Many popular and prominent teachers travel around the world looking to teach people just like you. Go to conferences and conventions and continue to broaden your pilates horizons!

6. Have Fun!

Yes, fun. If you don't enjoy what you do, why are you doing it? Remember to never take things too personally. Understand that your clients have bad days (just like you), get stuck in traffic (just like you), have a poor night's sleep (just like you), and they can bring a lot of that into their sessions and classes. Stay focused, and try not to react. Be positive, encouraging, and uplifting. The place from which you come will be felt. Now go forth and share the pilates love!

Q & A with Cheryl Turnquist
What do you remember about the first time you tried Pilates?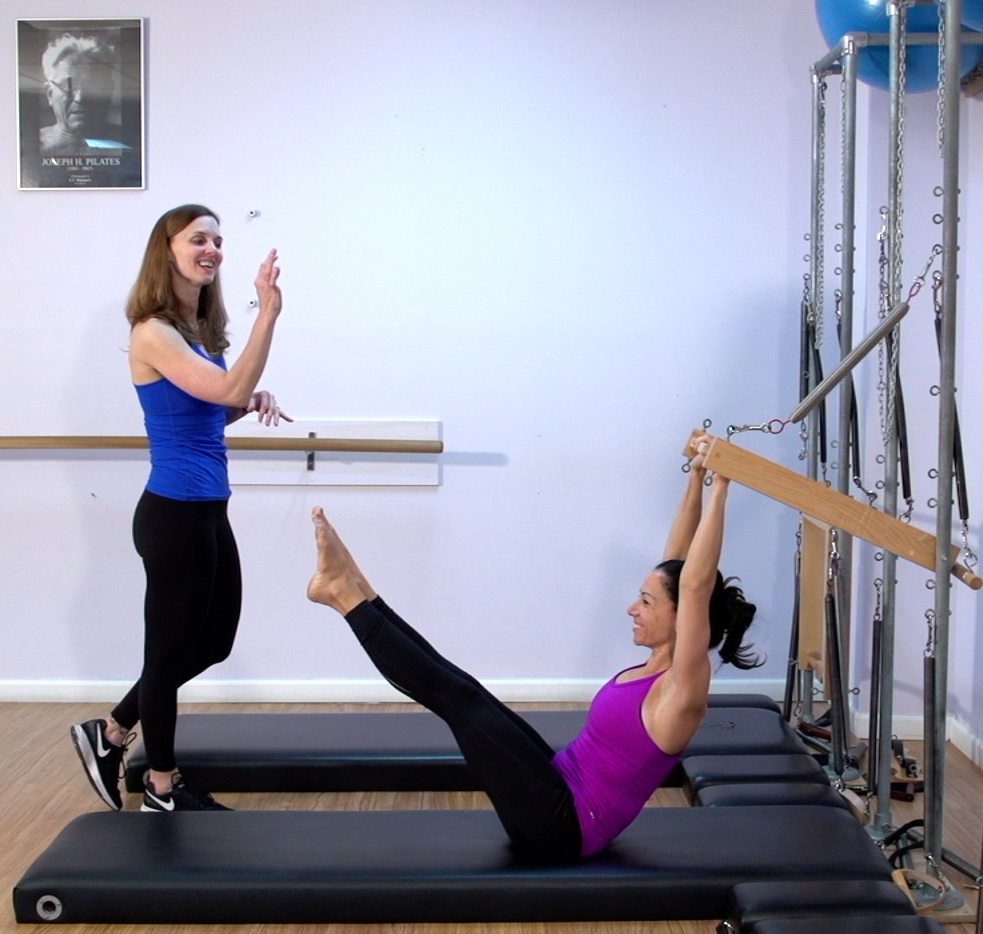 It was in 1999 in the basement of someone's house where she had 2 reformers, one tower, and a chair. There were only 3 Pilates instructors at the time in Rhode Island, and it was hard to get sessions with any of them. It was a very strange experience for sure and we left asking each other... what was that? What is this all about? And when can we go back for more?

What is a misconception about Pilates you want to clarify?
That it is 'like yoga' ... When I tell people I am a Pilates instructor, I often hear.. 'oh, isn't that like Yoga?' NO!!! it's not like Yoga at all! And then I list why.

The best piece of advice you've received?
Never give up ... there were moments in the beginning when I was just starting out when I wondered how it was going to work and if I had done the right thing by going for this career change ...The mentor instructors I trained with believed in me and kept me on track ... I'm so glad I listened and didn't give up!

What advice would you give a Pilates teacher just starting out?
Never stop learning ... be patient... and understand that it is a process that requires hard work and time to build a clientele. That being said, it can be the greatest job you ever have.

What were your last 3 purchases?
Guinea Pig food (we have 2); Dunkin Donuts ice coffee (my favorite), a book on my Kindle - Wild - about a young woman who walked the Pacific Coast Trail alone.


When did you feel you made a difference as a Pilates teacher?
Hmmm... I think it happened early on when I had several clients with back issues continue to report that they felt so much better after they had done their Pilates workouts. And I have seen clients through pregnancies, loss of spouses, major illnesses and surgeries... and all of them have said that doing the Pilates helped them in some way through their issues and they so looked forward to coming to the studio

What is your greatest indulgence?
Chocolate! I love chocolate (except white chocolate) and find a way to get some into every day!

Do you have any funny client stories?
Aside from the guy who pulled his pants AND shorts off at the same time - (It was the change of seasons and he wanted shorts inside but threw jogging pants on over them... and then somehow grabbed both because he was distracted) GASP!!!

What do you do to unwind after a long day of teaching?
We love board games at my house. We play family board games like Yahtzee, Sequence, Trivial Pursuit, Scrabble, Uno, you name it... we try it

When did you feel like a Pilates teacher?
Sometimes I still ponder that question! I think when I bridged into Power in 2006 I felt confident then that I really was doing things right and I was on the right path.

What is your personal motto?
'If you really want something bad enough you will figure out a way to do it'... I figured out how to get funding to start my business and I really wanted to make it work. When new instructors lament to me about having a hard time getting clients I tell them those words.. you have to figure it out and then you make it work. It may require changes to your current routine or lifestyle, etc... but... if you want it bad enough, you will figure out a way to make it work.


---
Cheryl Turnquist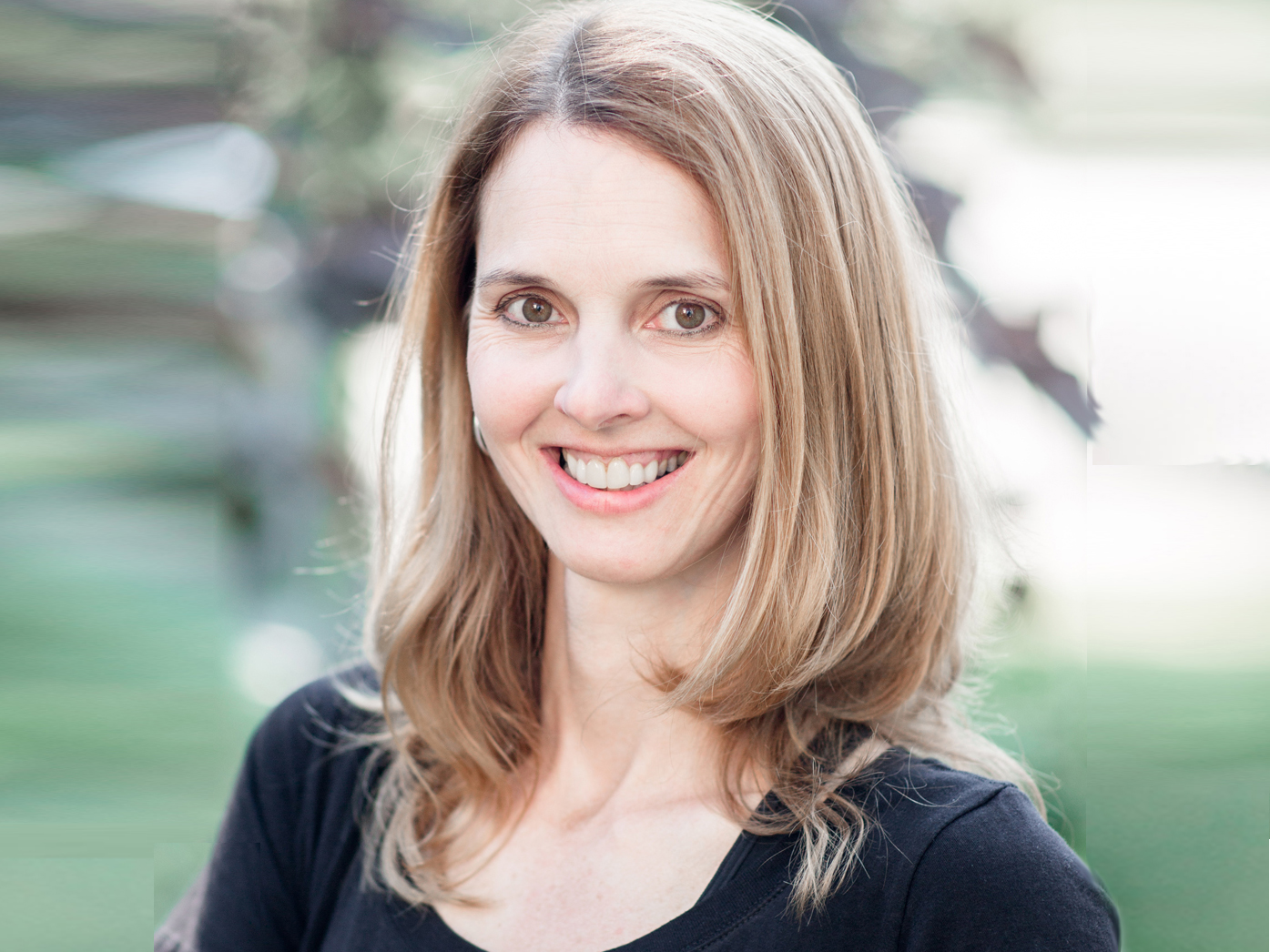 Cheryl is a Power Pilates Teacher Trainer, Chair of the Power Pilates Curriculum Committee and owner of the Providence Pilates Center in Providence, RI. She has been teaching since 1999 originally certified by the Physicalmind Method of Pilates. She Bridged into Power Pilates in 2006 and is PMA certified. Along with Pilates she also holds certifications with AFAA group fitness, spinning, TRX suspension systems, Yogafit and more.
---
How to get Certified in Pilates?
So you've decided you want to become a Pilates teacher - that's great! Getting Certified to teach Pilates is a significant investment in terms of time and money, so it's worth taking your time to find the best program for you. Ask your favorite Pilates teachers where they got certified and what they liked and disliked about their education. You'll want to look for a program that includes Mat and Apparatus teacher training for Beginner to Advanced clients in your preferred style - Contemporary or Classical. Look over the curriculum and make sure it includes the tools you'll need to succeed, such as teaching strategies, adaptations for special cases, and anatomy. Good programs include lots of hands on time as an apprentice, where you'll get the opportunity to observe experienced teachers and practice teaching yourself.

A Comprehensive Apparatus certification may include 600 hours of weekend intensives, apprenticeship, required sessions, and more. Make sure you understand all the costs of the program, such as required semi-private sessions or reading material you need to purchase, before registering. Remember that this is an investment in your career. The cheapest option might be cheap for a reason. Most programs offer payment plans to help you distribute your payments more evenly. Once you've decided on a program, register well in advance of your start date so you can get to work on prerequisites such as required reading, Anatomy courses, and private or semi-private sessions.